It was all a joyous atmosphere in Blessed Iwene Tansi Major Seminary as the rector, the formators, and the seminarians welcomed the representatives of the CWO Onitsha Archdiocese, who are on their annual visit to the seminary on Friday, October 14th, 2022.
The delegates prayed with the formators and seminarians at the seminary chapel and after that proceeded to the pantry where they presented their gift items of various food stuffs and beverages.
Having received the gift items, the delegates were invited to the seminary refectory where they were entertained and together with the seminary family had their lunch
The Vice Rector, Fr. Francis Okeke, on behalf of the seminary family, expressed his sentiments of gratitude to the women and prayed for God to reward them and bless the good works of their hands.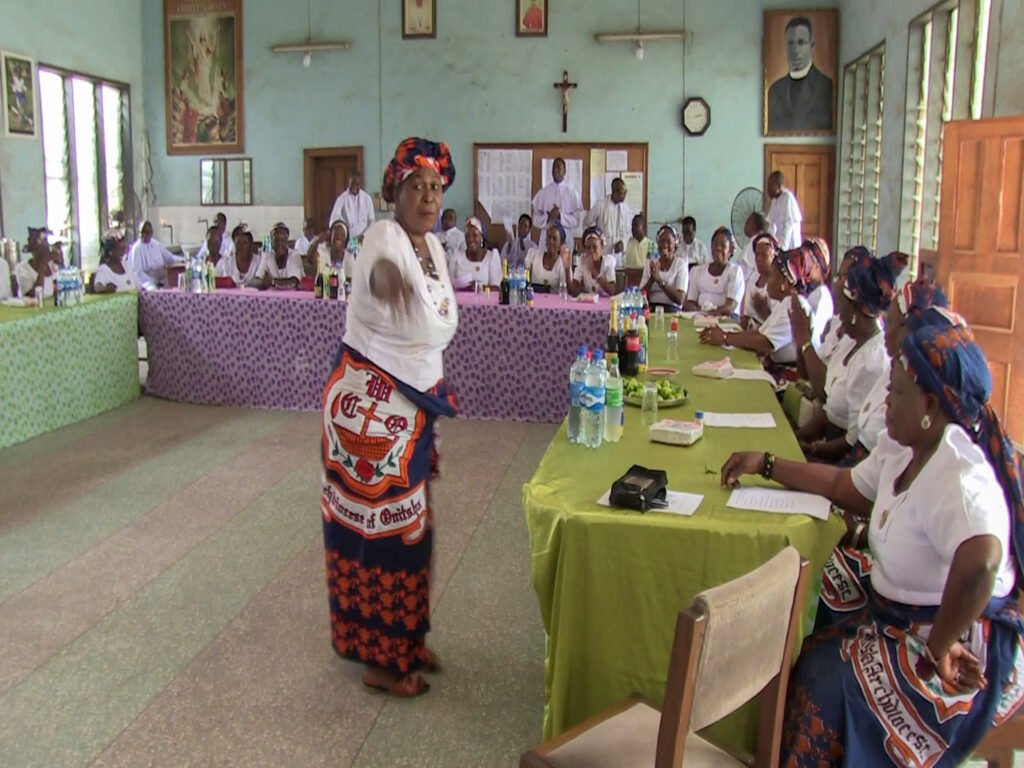 The formators and the seminarians, along with the CWO representatives, dined and ate lunch together. The Rev. Fr. Prof. Jude Ezeokana prayed over the kolanut and blessed everybody present. The whole scenario was joyful, like children happy to meet their mothers after a long time away.