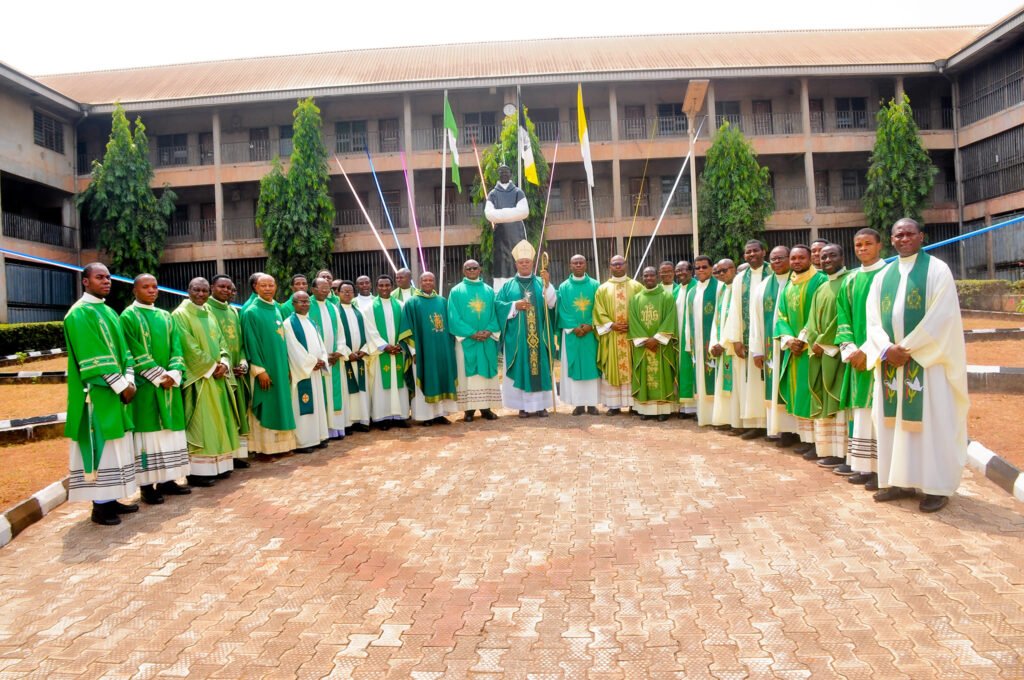 Worried by the many repetitions and singings of Blessed Iwene Tansi's name, Terry Pratchet stated: "Do you not know that a man is not dead while his name is still spoken?" Thus, today, the name Blessed Iwene Tansi was spoken with a renewed grace and attention. It was spoken and celebrated with an usual audience and with uncommon tempo for the seminary today celebrated her patronal feast.
The Holy Mass was said by His Excellence, Most. Rev. Dr. Jonas Benson Okoye the Catholic Bishop of Nnewi Diocese. The second phase of the celebration took place at the seminary main field where many eyes and ears were fed fat. There, too many hearts and minds had a good test of amazement and joy. The pictures attached to this would help you to travel through the moments of this great day.
Therefore, we are most grateful to God and to all who honored our invitation and graced us with their presence. To those who supported us with all kinds of treasures, we thank you. To those in whose thoughts we were cuddled, we thank you. To all our friends, parents, alumni and well-wishers we salute you all with thanksgiving.
Finally, we are grateful to our Patron Saint Blessed Iwene Tansi, for giving us noble memories and values, for giving us a name and identity, for giving us a spirituality and order of holiness, we thank you.
May the Good Lord keep us all in His Love. Amen.
God bless you.
HOMO VIVENS GLORIA DEI!!